HIDDEN GEM FULL OF STATE OF THE ART TECHNOLOGY!
Inspired by:
Steve Jobs - Warren Buffett - Elon Musk - Jeff Bezos - Albert Einstein & Personal Experiences
Boredom & Strict Religion Creates Creativity
Joseph was born in Bronx, NY and while noticeably young his parents separated over religion. They remained friends so his relationship with his real dad was still very strong growing up. His mom moved to a small town in Wyoming with a population of only 4,000 people and she fell into strict adherence to an infamously strict religion. Joseph found peace and happiness at church by creatively drifting off in imagination, practicing The Secret naturally, unknowingly.  The small community didn't offer an active young mind much so he found his calling with creativity, computers, and technology, which are still in his blood today. He befriended like-minded individuals who also enjoyed watching the technology revolution unfold.
It was unique to experience. Each year something new and revolutionary always came out, pushing his mind to gain even more interest in tech.
The forefront of Joseph's success has always been an ability to adapt. He says adaptability is key advice to anyone trying to grow in the technology arena to remain competitive.
"Adaptability, learning new things… this all takes a lot of time so you must have your heart and soul in it. Don't worry about money; instead, focus on an excellent product!"

"Less focus on profits allows each idea or product to be its best. Never rushed! Profits are just a side effect of the hard work."
"Creativity takes time… Success is all about strategy. Be patient and choose wisely. You must be willing to experiment. Having an idea is one thing, however, execution is everything! Remember, longevity is all about the long-term goal vs. the short-term mindset. Make yourself indispensable – learn all you can about your vision and the journey there. Invest in yourself. No one can take away the skillsets you develop. True willpower will help fulfill your dreams!" Joseph remains humble through the ups and downs of his journey.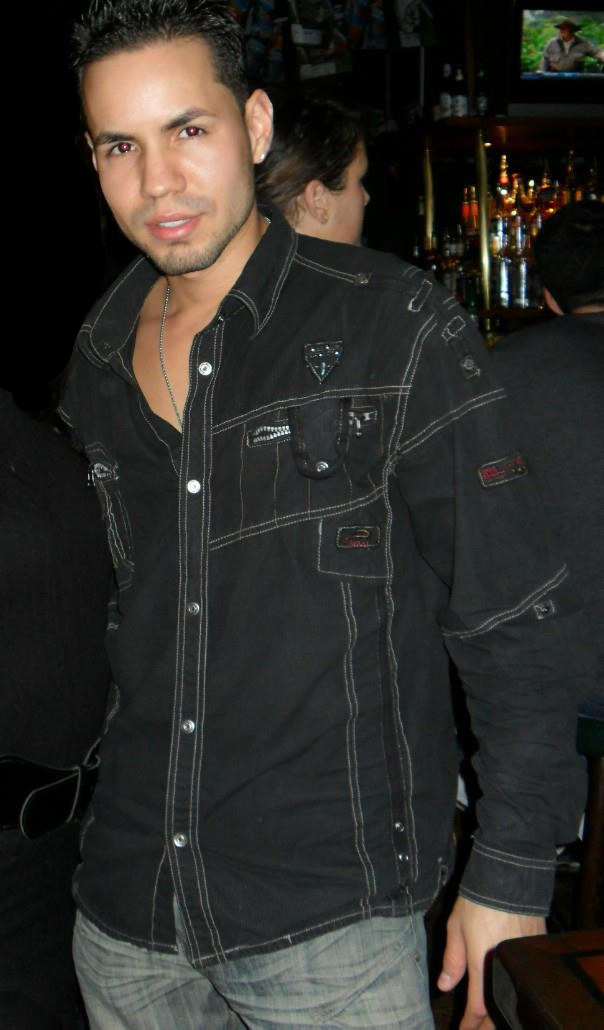 Taking pleasure in opening broken electronics, Joseph often found a way to fix them. While inside a VCR, TV, or any kind of interesting tech, he felt he was in another dimension looking at all of the unknown and unique parts at the time. Growing up imaginative, he let his mind drift into a spacy void that he would fill with what he wanted in his life and career paths. To this day, Joseph does not rely on the repair industry. Having been ripped off very early, he knew it was time to tackle how to repair his cars, plumbing, electrical.
Young Work Experience
Since 12 years old Joseph worked in the family business of furniture building & handyman work for commercial and residential properties.
Joseph loves physical and mental challenges. "I find it very easy to get bored when things are easy or stagnate." Strong family values were easily established in such a small town that had all of the seasons. Joseph's family-oriented, honest, silly, and friendly approach still holds true today from his upbringing. Instead of partying or chasing girls, Joseph decided to work hard during his youth. "When it's finally my time to party, vacation, enjoy life's leisure, I'll do it in a way that imaginable."
Moving to Orlando from a small town was a culture shock and he often felt like an outsider. Since emerging from all of that drama, the company only accepts clients sharing similar values. His team looks at long-term relationships. It's these long-term relationships and word of mouth referrals that have kept the company alive.
His mechanical knowledge kept cars, lifts, stage lighting, and a fleet of trucks for the business in working order without breaking the bank. Your Appearance and mindset must be top-notch. "Beat your competition at things they would never even think about or care to pursue!"
As a young professional working mostly sales, Joseph always kept up his appearance, enjoying the positive feelings and mindset from professional clothes, nice cars, great music, and an edged-up, sharp look.
Joseph often acts silly around everyone he meets but knows when it is time to be serious. The silly nature is what allowed him to make more sales in his career by breaking down barriers in the sales process. Randomly popping on a fake wig, silly glasses, a fake mustache is one trick up his sleeve to get customers laughing. It's much easier to close a sale when the customer is laughing. Many are taken by surprise and find the humor refreshing.
"Don't hang around pessimistic people. They will prevent you from doing great things. You have one life, try something big, take on audacious tasks. Risk is promising. Those who don't take great risks never get great rewards."
Most of the world's biggest achievements are accidental or experimental ideas that turned out great. When you love what you do, it's no longer work."
You can't put a price on accidental discoveries. "Imagination is more important than knowledge" – Albert Einstein
Striving for the absolute best
Attention to detail has always been Joseph's focus. Pleasing clients with quality & perfection down to the pixel is the ultimate goal. While in high demand, Joseph still makes time to bring forth the best products he and his team can deliver by accepting only the best jobs that fit our culture. It is critical for our team to maintain maximum quality and output with the workload.
"Delegate to people who are actually good at the things you want them to do." They should also be just as passionate as the owner.
"Escape competition through authenticity and originality. Be yourself, don't copy others. You can't be normal and expect abnormal results!"
OptiView 360 – Marketing Agency
OptiView Entertainment – Audio Visual Equipment
OptiView Social – Private RSVP Lounge – Website In Process
OptiView Studios – Live Streaming & Content Creation Studio – Website In Process
Reflections Show – Inspirational Show for creators & entrepreneurs
OptiView Gaming – High Tech 4K Gaming & VR – Website In Process
The Media Mobile – LED Billboard Trucks.
More than 30 ideas and products are currently in development! Keeping his mind focused on the future rather than the present, no matter the obstacle has been a big reason why Joseph never gives up when things don't go as planned. "When you learn from mistakes it makes you stronger. It's more armor for a possible battle later." As a personal rule, he'll never invest time or money into cookie-cutter ideas.
"Learning is a way to defend yourself, make a stand for what's right, helping to avoid conflicts. Each learning lesson lifts you up if you allow it."
Long ago, Joseph set his mind to look at products, services, and technology that could be greatly improved and or used much differently than intended. This type of mentality over career choices has led to his success. Even when working as an employee, improving the process and efficiency of his role was a priority. Yearning to discover more, push to the envelope, improve products, increase performance… advancing through the misunderstandings and obstacles of the masses is a driving force.
"When you put in enough effort, hard work, years of sacrifice, and adapt new skills, you learn to keep coming closer each day to the goals you hold inside your mind. It's really that simple. No great idea or company is just thrown into existence. It's those man-hours, your heart, mind, and soul you put into the idea that grants job security." Joseph's relentless persistence at everything he does bears fruit, even if it's several years down the road.
Finally, given a chance to spread his wings, each passing day now provides more opportunities, further pushing his mind and the minds of his team to maximum overload.
Confidentiality is Job Security
When he moved to the big city of Orlando, Joseph often felt like an outsider. After learning from his mistakes he learned it's best to remain very confidential, give less information, and get hired, not used.
Elevate Your Content & Marketing with OptiView.
Enjoy working alongside content creators with an infinite source of inspiration. Marketing and entertainment experts simply achieve proven results and work very efficiently to save time. Do it right the first time.
How The Entertainment Division Got Started
A passionate project started as a hobby in Joe's garage, pushing the envelope of tech. House parties manifest. A few nerds dedicated their lives to the conception of The Reflections Show, a breathtaking multimedia production and light show with inspirational messages. It's always private, accepting only classy and respectful guests. Our underground-vibe & high-tech studio maintains a sleek, hi-tech, inspirational feeling as this is part of the goal. We seek unique talent, a wacky personality, and good energy. With disco lights on, worldly distractions fall away with control & extra-dimensional 4D elements.
Genres may be tinged with industrial music, deep house, retro, experimental, magical, spacey, inspiring, dark, and experimental flavors. Performance artists like being filmed with all the tech that's all around them, guests never want to leave, the environment and visual stunts elevate the mind. We enjoy a grand time with the hottest tech and like-minded individuals. We network hard to recruit acrobats, musicians, yogis, flow artists, and celebrity acts.
I'm sure you wouldn't say it's been obstacle-free, but so far would you say the journey has been a fairly smooth road?
"Florida moisture can be cruel, it turns out someone deceptively sold me a moldy home." Mold wears you down and makes every obstacle harder to endure… But with a new team and a brand-new living situation, we are stronger than ever!
Thanks – so what else should our readers know about your work and what you're currently focused on?
"The explanation is beyond words. It must be witnessed in person. We are driven by visions of the future with the ultimate in perfection. Crystal-clear video, cinematic videography, hologram displays, 3D mapping, and Virtual Reality hardly scratch the surface. We are always working towards innovating while bringing the right people to our projects for a better path with an ever-greater purpose of existence with powerful experiences while at work. We invest in it with our time and money while carrying the utmost business confidence for growth with no doubts, regrets, or fear. Nothing feels like a risk because we maximize efficiency internally and enjoy the work. With all the sacrifice, we actually gain a higher and more liberating lifestyle. We are HiFi content creators, media production techs, and more. Nothing compares to lounge nights, intelligent lighting control systems, audiophile sound! It packs more power than any lounge in its class. Permanent installs of this size with this type of tech are nearly impossible to find anywhere in the city except at trade shows or mega traveling shows. We're taking the time in isolation as an opportunity. With Live stream performances, high-end furniture, new decor, the hottest tech, and art that is always changing the room rarely looks the same way twice."
Has it been a smooth ride? What challenges did you face?
"I worked hard every day since I was 12. We constantly pave stretches of steady progress, sometimes by sheer brute force hard labor. Motivation comes from bringing the ultimate experience while showing the unbelievers how wrongly they impede successful, driven minds. Working harder with each challenge results in a greater appreciation for the projects."
What makes you happy? Why?
Enjoying all the tech, knowing others do too, and anticipating their first reactions. Abstract challenges, complexity, and career paths that aren't boring. Pushing the business to be more resilient and self-sustaining while we enlighten the world.
Joseph's other half, Jaya, helps him live healthy, eat smart, exercise, and combat stress to keep him at the top of his game. She watched the whole thing progress since day one, truly passionate about OptiView and what it stands for. She cooks unbelievably healthy and enjoyable plant-based meals and will incorporate her Mystical Munchies Plant-Based Café into the social lounge.
Imagine Orlando's healthiest dinner and a show. The community is starving for more types of entertainment with a heart and classy vibe to it. We help fill that void with each person that visits.
Contact Info:
"Design must reflect the practical and aesthetic in business but above all…Good design must primarily serve people."
With over 7000 photos of properties and events photographed, we are the #1 resource for Real Estate professionals, builders, special events & interior designers.
Our photos include a combination of multiple lighting setups and exposure blending techniques that are processed to the upmost quality. Each photo will be edited in 3 different software programs and individually manipulated to produce a crisp and vibrant photographs.
Our clients understand that professional photos are not just a service for their seller, but a reflection and branding of themselves and their business.
Color Enhanced Photography Included